Things To Know Before Choosing A Perfect Aluminium Profile Lighting For Your Place
Using aluminium profile (extrusion) for mounting LED strip is now the preferred option, particularly for interior use. It can be aesthetically pleasing, as well as providing mechanical support, protection and heat dissipation.
Before choosing these lights for your design make sure to take a note of a few points:
1. Structure Of The Profile
It could be either rectangular, circulator cornered. Just be sure to note the maximum tape width of each channel to ensure it is accordant with the LED tape you are going to use. Almost any LED tape can be compatible with a profile that is good in width and sufficiently deep.
2. Installing Procedure
Every profile comes with a different process of installation. Various profiles like surface mounted, recessed or suspended got their ways to be cut, creased, and installed at the appropriate location.
This factor depends on how deep you need your channel to be, In a scenario where space is limited a less than line profile would go best. Similarly, if you use wide LED tapes, a profile with depth will be required at that place.
3. Shapes and Sizes Of The Channel
While there are now literally hundreds of shapes and sizes of LED profile on the market, the vast majority of applications are satisfied by a few only variations.
The configurations can be summarized.
Surface mount , where the profile is mounted on to a ceiling or wall of shelf, sitting proud of it's mounting surface.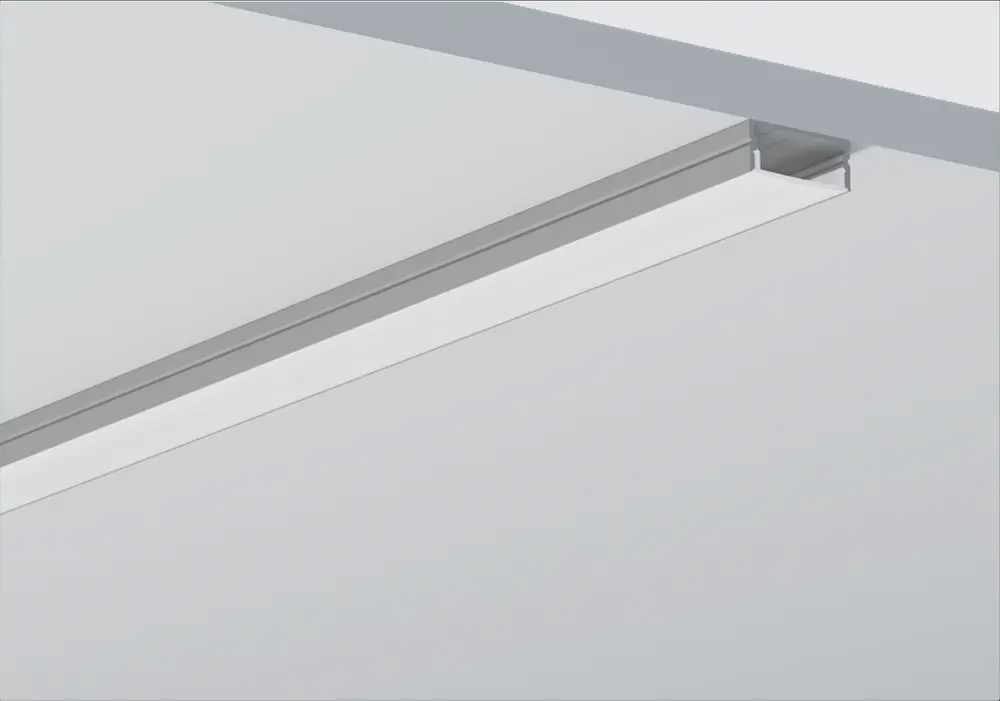 Recessed (rebated) into a ceiling or wall so as to sit flush with it's mounting surface.
Corner or angle is an attractive and practical solution, particularly in kitchen and shop fitouts, where it sits unobtrusively in a protected corner, yet offers a wide angle of light dispersion.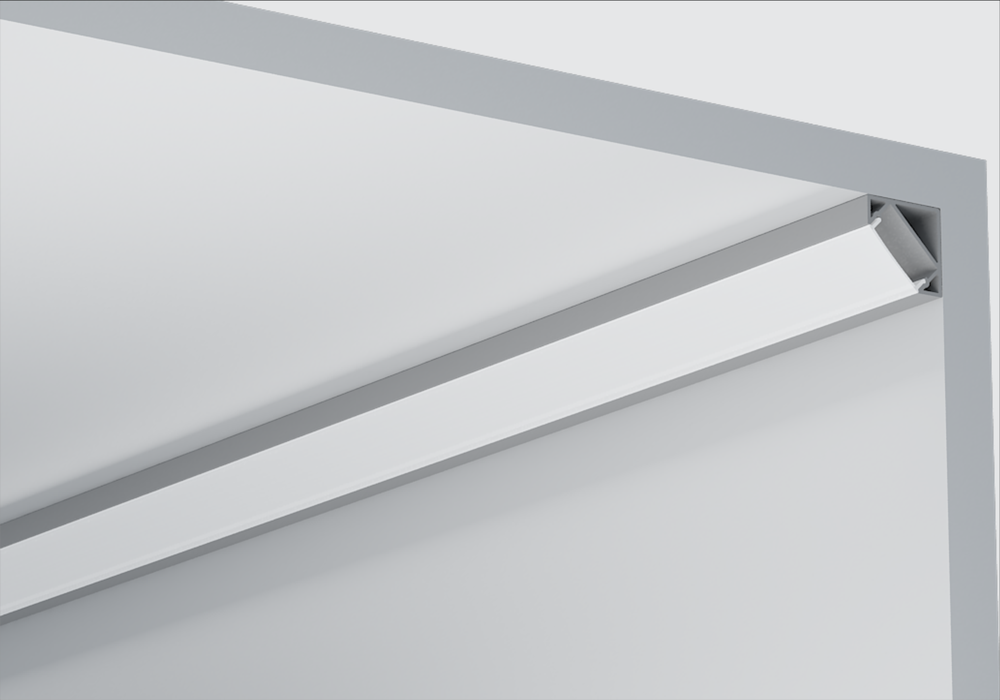 Shelf light may be standard surface profile, or may be formed to slide on to the glass shelf above, shining downwards.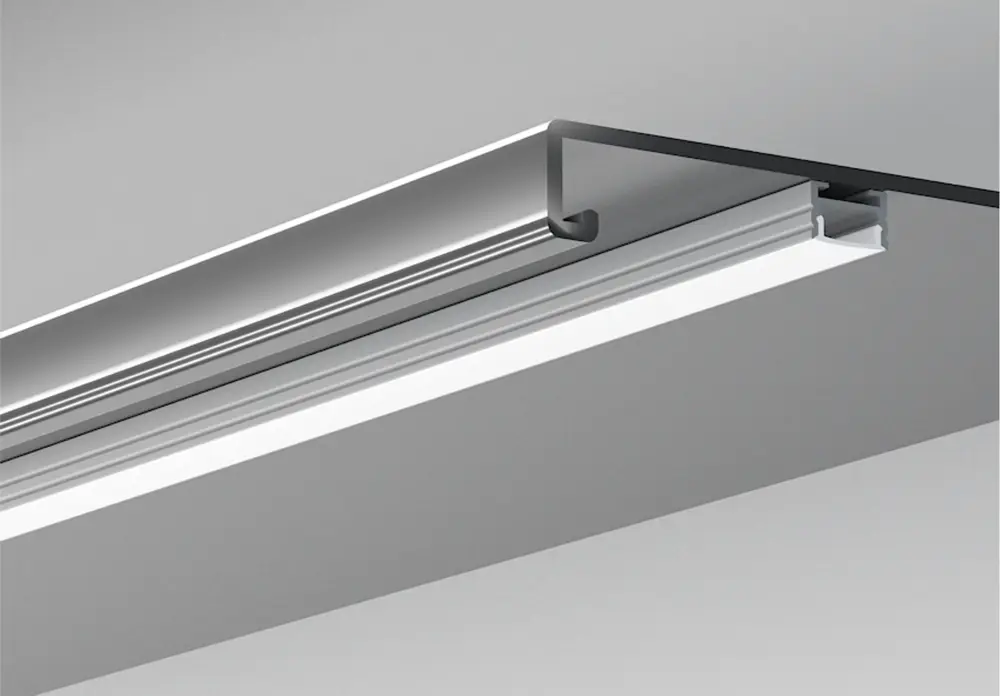 4. Significant looks for LED Stair Lighting Designs
Commonly used for malls, auditoriums, and other places where crowd treads the most and illumination is highly required. For stair LED lighting, you will require LED strip lights and surface mount stair profile lights with LED power supply.
5. OVERVIEW
LED profile is a length of extruded aluminium, typically 2m to 3m long, on to which or into which LED tape is installed. Longer profile results in fewer offcuts, but is more difficult and expensive to transport. It must be packed carefully to avoid being bent. It generally has a polycarbonate cover which is semi opaque. The cover clips or slides into place after the LED strip has been installed and tested. The cover provides some degree of protection from moisture and dust ingress. Plastic or spring steel mounting clips are often supplied to secure the profile to its mounting surface, or the profile may be siliconed into position.
Here's What VEEKAYLIGHT Has Got For You!
To meet your needs, Veekaylight which is an LED profile light manufacturer in Delhi NCR has got these profile lighting fixtures for you to shop online at quite affordable rates so that you can enhance the visual effects of your place in a budget-friendly way. Here are the types that we have got for you:
Corner Surface Profile Light
Flat Surface Profile Light
Deep Recessed Profile Light
Deep Surface Profile Light
Ultra Slim Recessed Profile Light
Flat Recessed Profile Light
Explore the world of LED lights with VEEKAYLIGHT and decorate your place like never before with fancy and innovative LED lights.